Sections
PIL – Personligt och Inre Ledarskap – En certifieringsutbildning i SjälvLedarSkap
Denna anordnas på beställning från företag (internt) eller genom någon organisatör som ordnar den som öppenkurs externt. Exempel på de senare är utbildningarna i Umeå 14/9 och i Sundsvall 15/9. Läs mer om dessa exempel och om utbildningens innehåll och uppläggning.
SIU Vision
A better world through the SIU activities.
SIU Mission
Increased Life Competence through Systematic and long-term Mind Training.
SIU Strategies
Example 1. The Learning Pyramid
Example 2. Direct way to Unconscius Competence from Unconscius Incompetence throgh Modeling in an alternative state of Consciusness ( Mental room, Hypnosis, ets.)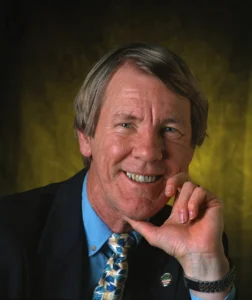 Foundiry President: Lars-Erik Unestahl, Ph. D.
SIU Background
Lars-Eric founded his own university, 1990, after having worked during 20 years as professor in University of Hawaii (USA), UCLB (USA), Ottawa University (Canada), Chandigarh University (India), Flinders University (Australia).
He is also spent many of these 20 years at Uppsala and Orebro University in Sweden.
The main reason to start his own university was that he wanted to have an open University which could reach all human being (not only ordinary students) with effective training methods for Self-Leadership and Self-development.
"Sök inte efter ditt "sanna" jag utan efter ditt "bästa" jag."
- Lars-Eric Uneståhl -
Contacts with us
Hagalundsvägen 4, SE-702 30 Örebro, Sweden
+46 (0)70 609 19 73